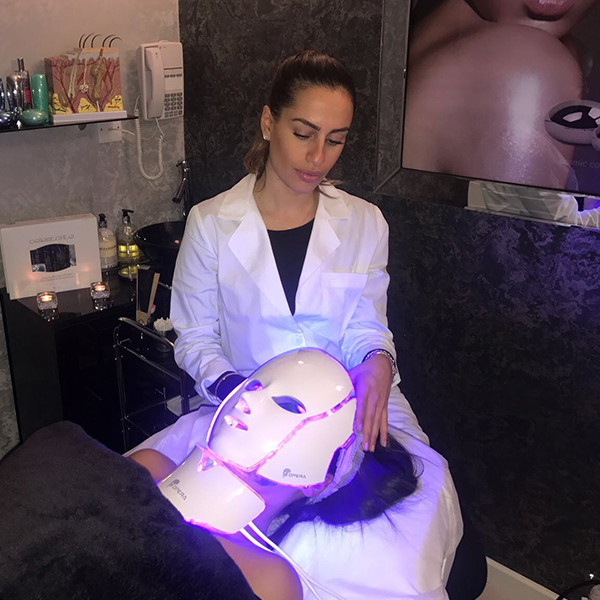 The oxygen facial is one of the most sought-after facials on the market, as it rejuvenates the skin and decreases the appearance of wrinkles and fine lines. It also enhances overall skin hydration using pure oxygen combined with vitamin C, giving skin a brighter appearance.
LED (Light-Emitting Diode) light therapy uses a combination of red light, blue light and infrared light to promote skin health. LED facial technology delivers precise dosages of energy to the skin to simultaneously address the production of collagen in the dermis while gently diminishing the signs of aging in the epidermis. It is based on the science of stimulating collagen production, naturally 'filling' and plumping the skin, reducing the look of fine lines and wrinkles. Blue light also kills bacteria, helping to eliminate breakouts and promote skin health.
Combined together, LED & Oxygen therapy is the perfect non-invasive anti-aging solution. LED & Oxygen facial is known to treat skin conditions such as:
Wrinkles and fine lines
Sagging, loose skin
Blemishes and redness
Age spots and hyperpigmentation on the face, hands and neck
Acne scars
The results are instant and noticeable, leaving skin radiant and glowing immediately after each facial treatment. To see continued results and improvement of lines, wrinkles and sagging skin, it is recommended that you continue receiving facials on a monthly basis.
The facial will last 45 minutes, plus additional time for consultation and diagnostics. The treatment includes: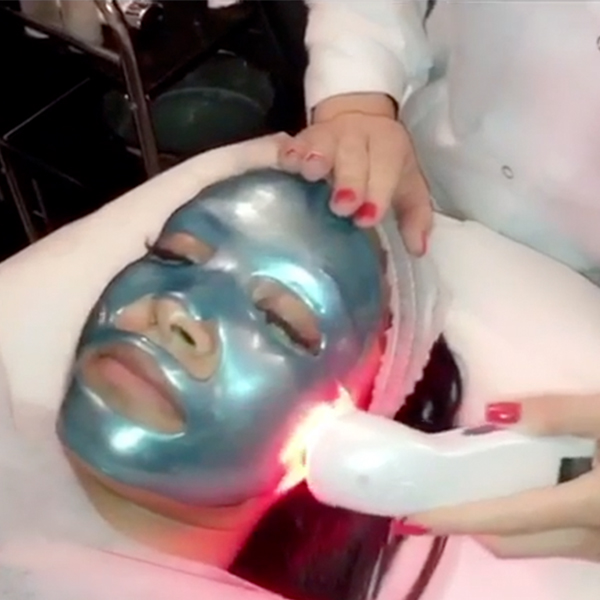 Facial cleansing
Exfoliation
Toning
Blue masking
Application of Vitamin C serum and gentle face massage with the Opatra face device
The Blue Mask
The blue mask from the Celestolite Renewal System is highly rich in collagen, hyaluronic acid, glycerin and sea algae extract. It is the perfect treatment for dull, dry, and tired skin. Together with the LED light therapy and galvanic current, skin-loving ingredients are 'pushed' deeper into the skin to encourage the renewal process of skin cells, making skin plumper and healthier-looking. Anti-aging botanicals are also delivered in this process to fight unwanted signs of aging. With a powerhouse of vitamins and minerals, the blue mask is suitable for most types of skin. It also contains lavender oil to soothe the epidermis layer of the skin.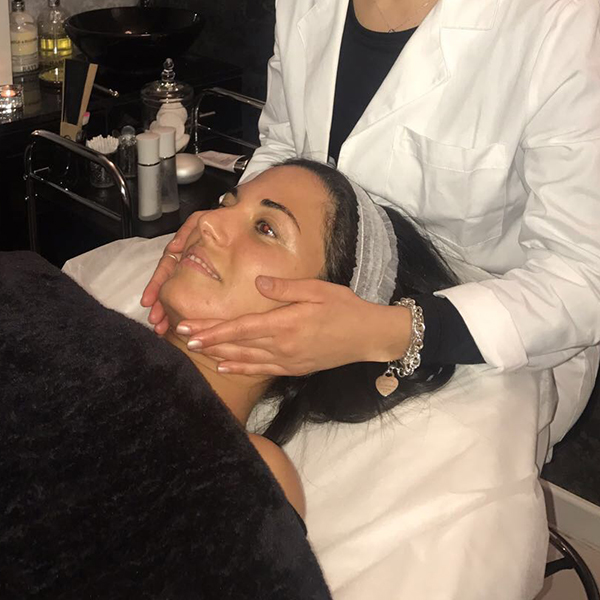 This facial treatment is perfect for all anti-aging goals in skincare. It results in firmer, plumper, more radiant-looking skin, and the appearance of fine lines and wrinkles will be significantly minimised.
This treatment is recommended every 2-4 weeks. For best results, the client may wish to use products recommended by our skincare specialists.